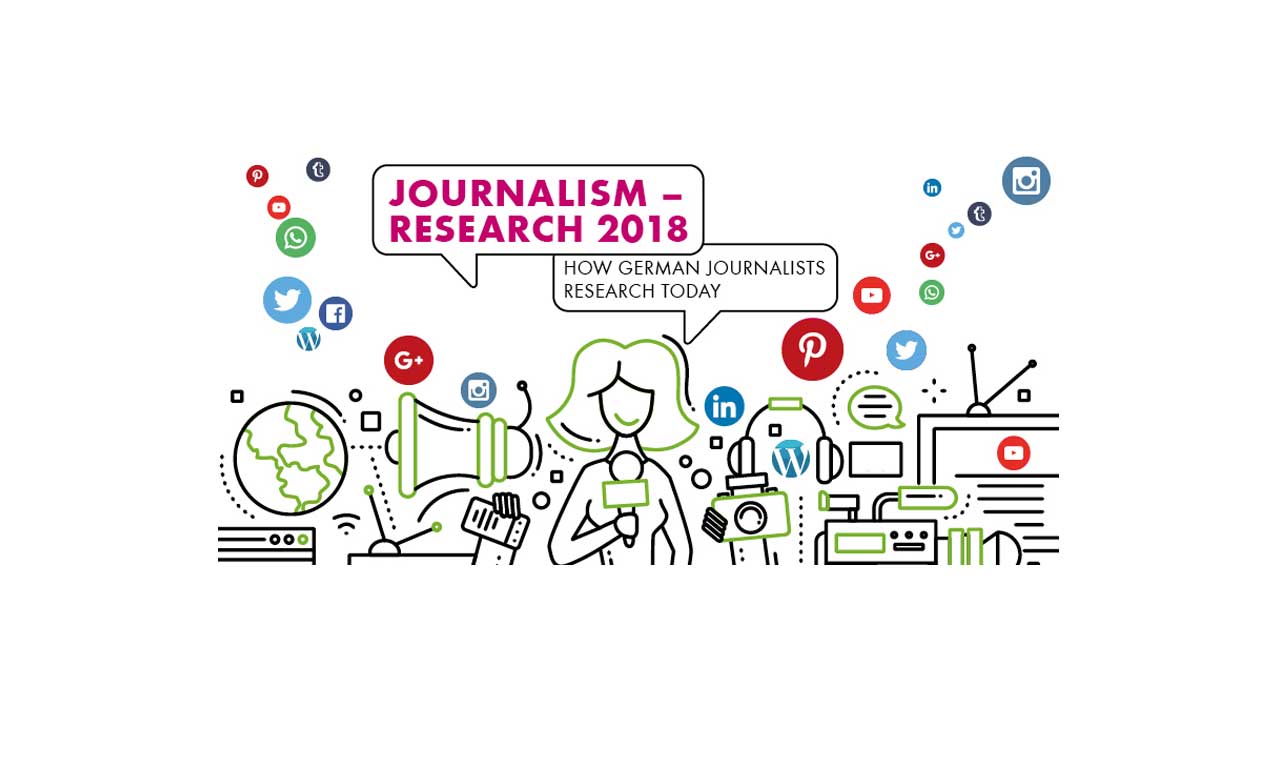 Research 2018: How German journalists research today
Personal interviews and press releases continue to be the most important sources for journalistic investigation. This was the outcome of the major survey of journalists "Research 2018" carried out by the dpa subsidiary news aktuell. Other results: Social media are now part of a journalist's daily routine. The demand for multi-media press material has risen further. And: Mobile reporting and data journalism are for editors the most significant trends for the future. The full results are available as a white paper free of charge.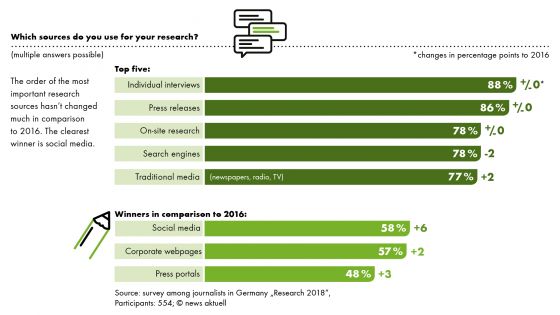 For starting the download of the whitepaper simply fill in the form below. Please complete all the fields marked with an asterisk (*).
Whitepaper jetzt anfordern! -> Get the whitepaper here!
Anrede -> Salutation
Frau or Herr -> Ms. or Mr.
Unternehmen -> Company name
Vorname -> First name
Nachname -> Last name
Telefon -> Phone
Sicherheitsabfrage -> Security Check
Bitte senden Sie mir künftig kostenlos per E-Mail Informationen zu den Services der news aktuell GmbH.* -> Please send me information about the services of news aktuell GmbH by e-mail free of charge.*